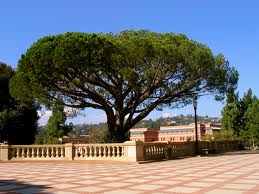 UCLA is "deeply committed to the advancement and enrichment of Los Angeles and the Southern California region." The programs it offers work to "help individuals grow" in a variety of areas, such as changing careers, skill development or even starting to explore a new interest.  This program has the same philosophy as its institute – UCLA – "Never stop learning." Whether adult students are sitting at banquet tables, individual tables or in lecture halls, they learn a great deal through these programs.
Called the UCLA Extension, this continuing education program is one of America's most expansive of its kind.  It is customized to the needs of those who are already in the workforce and/or who want to continue their education, offering classes during the day, evening, weekend and even online.  The UCLA Writing Project is one example of this.  It works with teachers Kindergarten through University of all disciplines on writing teaching since 1977.
The UCLA California Reading and Literature Project was designed to offer programs to teach instruction in English Language Arts for all students, concentrating on English Learners and developing readers through top quality professional development.  Taking a different route there is the UCLA Mathematics Project which is one element of a statewide program that seeks to positively impact math teachers and their students while improving the skill sets of K-12 math teachers.