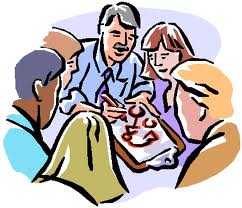 Whether you are a teen that wants to learn how to make jewelry or a retiree with a desire to learn how to use that iPad their grandkids bought for them, the library is the place to go to learn more.
"We have a really great community response to our programs," said Prudence Fallon, the director of adult services at the Tiverton Public Library. "People are really good about letting us know what they want, too."
Not many people feel nostalgic for school furniture, blackboards or bullies. They are happy and excited to be getting a great education which is fun and invigorating by just hopping over to the library.
"I run book groups at the high school and the middle school," Fallon said. "I visit the schools regularly. The students and the teachers are good about telling us what they want."
"We base what we offer on what people ask for and we do a lot of guesswork," she said. "These programs do well with all ages."
"We have a good idea of what people like from past programs," Fallon said. "People are interested in programs about historical events and writing and crafts.
"I just did a program on the JFK assassination that was very well attended. And anything to do with Lizzie Borden is a hit. People love that."